Well, i have using Lumia 820 from quiet a while now and experienced it better than many Androidn Smart phones around so far. The built quality of Lumia like the previous models, is outstanding, making it touch heavier when it comes to the over all weight of the device but certainly far more beautiful and durable as well. Lumia 820 camera as always better then any other around and it almost beat the Android phones cameras, certainly because of Carl Zeiss sensor inside the body.
Well right after the launch of Samsung Galaxy S4, Apple tweaked its website. Will be tweaking and coming up with better intensive Media Campaign till they launch Next iPhone 5S in the mid of this year 2013. The glimpse are already on the Apple site, where they have redesigned the description of iPhone 5, how it is better than others, Features, Specs, built Quality, durability and reliability everything they have explained so that users should know where iPhone 5 stands in front of its competitor. For me still iPhone 5 is far more superior in almost all the segments, getting Galaxy S4 and next galaxy S fleet bigger and specs loaded will not make users to switch from iPhone fleet but it is something which Apple marketing team has tried to throw in front of their audience.
We all know that Lumia 620, Lumia 820 and Lumia 920 is out in the market and its built quality, Windows phone 8 inside with best Features are now gaining market share slowly and steadily. Lumia 820 is powered with Dual core  1.2 GHZ krait processor, having 1 GB Ram. The built quality of Lumia cellphones are kept at top and same is the case with Lumia 820. Beautiful design and built quality already attracting smartphone users as they are little pushed against the wall as there were initially one superior and other competitor of the same is only around average mark. And i think i do not need to name them specifically. Read more..
Live streaming of Nokia LUMIA event
[liveblog:-)
Hey guys…. stay in touch as we will be brings updates on Lumia WP8 phone shortly.
Here is the Lumia 620 which will running on windows 8.
Like everyone else, David Pogue tested this morning the application Google Maps [1.0 - French - Free - Google, Inc.. ] comes out. In his article published in the New York Times , journalist slides turn of a phrase amazing information. 's own admission of Google, the iOS version of Google Maps is better than that offered on Android .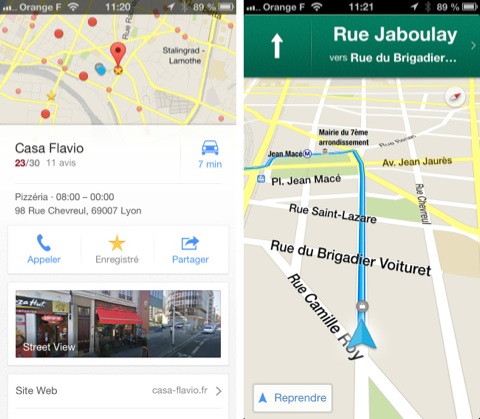 Read more..
So rumors end that Samsung will not release the Samsung Galaxy SIII with 64 GB but as the official statement comes out, they have sticked with claim that in this year Samsung will release Galaxy SIII with 64 GB storage for sure and the delay is because there are some complications around. Now this is a much needed act and much need release, because having both Front and back Camera HD, smartphone must have maximum storage inside. Read more..
Here is an other tweak of Lumia series that you can install Windows Phone camera add-on on all Lumia serioes . and you know that we can not upgrade to Windows Phone 8.0 Nokia is very sincere, now Lumia Series Windows Phone 7.5 will be able to install the Nokia camera add-on package (Nokia Camera Extra).
so here is that feature we are looking for Lumia mobile , Read more..
World would be eying on the Nokia 808 PureView with some other perspective but i take it purely a camera typo gadget, which is more like trend setter same like old Sony Ericsson k750 Cyber Shot which revolutionize the entire Cellphone Industry. Right before the launch of Sony Ericsson, Mobile phone or Cellphone people take the cellphone as normal cellular phone, which can pick some pictures,send some sms, can use little bits for the email communication but Sony Ericsson folded and unleashed totally a new world for the cellphone users. Read more..
Well this is something very difficult and experts can do but for the first time in my life i have seen fixing hardware done by iMore team. The whole expert procedure has been posted and shared to the public on iMore portal but i was wondering who will take this bold step, if its iPhone 4 Dock connector goes out of order. So i probably call it Procedure for Experts only. So guys if you are not an hardware expert, please try it at your own risk. Read more..
We earlier posted regarding Samsung Galaxy SIII Pre-order notification, but now it is live and will be available for the US at $800. Samsung Galaxy SIII is now available with 3G and LTE will be available for the general users very soon. Now world can place pre-order for the Galaxy SIII, which will be available for 145 countries around the Globe in one go. Samsung is already making it very clear that there is no one specific country, on which they are focusing but to all the countries across the world. Obviously there will be a Niche which will be targeted via Viral, Digital and Print media but the focus will be across the globe. Samsung already sentenced to be the Market Leader and now for being a market leader had to come up with a strategy, which alerts their competitors. In Pakistan it will b available at Rs: 62000 only and Galaxy SIII lover can buy it on 31st or 30th of May 2012
Read more..