IOS 6.1.3 has been published according to Apple records. The great think about iOS 6.1.3 is, they have fixed a security issue with the passcode and includes improvements for Apple's maps app in Japan. So download iOS 6.1.3 without any hesitation.

iOS 6.1.3 update gives the surprise to japans users earlier on better card material. However, this passage is again explicitly in the Read more..
After the release of IOS 6.1.3, lots of rumors are coming and lots of booing is corrected. This output is accompanied by a paper in which you can not only be aware of faults corrected but also that they have been discovered and it is no surprise that we find the team on both plusisurs Evad3rs in which we can be sure our precious Jailbreak! Read more..
Live streaming of Nokia LUMIA event
[liveblog:-)
Hey guys…. stay in touch as we will be brings updates on Lumia WP8 phone shortly.
Here is the Lumia 620 which will running on windows 8.
So Apple releases Latest version of IOS 6.1.1b1. So if you want to jailbreak your device please stay away from this update. Means do not update you iOS .
If you want to check the latest feature of yours 6.1.1 only then you can download Ios 6.1.1 otherwise its jailbreak has not been released yet.
People keep in mind that iOS 6.1.1b1 is for developers only. As soon as we got any download link of this beta version, we will provide you. This update come right after 2 days of Evasi0n jailbreak for iOS 6.x devices went live. Now we have to see how quickly jailbreaker can respond on this beta version
here is update about ios 6.1.1 beta 1
iOS 6.1.1 beta 1 includes the following improvements to Maps for Japan:

- Improved pronunciation of roads during turn-by-turn navigation
- Optimized directions to more strongly prefer highways over narrower roads
- Now indicates upcoming toll roads during turn-by-turn navigation
- Added labels for junctions, interchanges, on-ramps, off-ramps, and intersections
- Added indicators for transit station buildings, subway lines, and traffic lights
- Updated freeway color to green
- Updated icons for some location categories including fire stations, hospitals, and post offices Added 3D buildings including Tokyo Station, Japan Imperial Palace, and Tokyo Tower
Guys we just got confirmation from one of our developers that people who tried untethered jailbreak of eavasi0n was facing bugs on Cydia app has been fixed now. Yeah people who were facing longer reboot and weather app bug now can update their apps from Cydia .
This Cydia update to Untether and uikitools. You just need to update your Cydia apps, nothing else. Enjoy untethered jailbreak iOS 6.1
Update..
If you still face the same error after updating your apps, please reboot your device first and then check. On my end everything is working fine.
Please be patient and update your app one by one after that reboot your device. Hopefully everything will work on your end too.
After installing UIKit Tool everything will work fine. At my end after installing UIKIT and updating apps Cydia forced me to restart your device. If anything changed happened to you please write us
Like everyone else, David Pogue tested this morning the application Google Maps [1.0 - French - Free - Google, Inc.. ] comes out. In his article published in the New York Times , journalist slides turn of a phrase amazing information. 's own admission of Google, the iOS version of Google Maps is better than that offered on Android .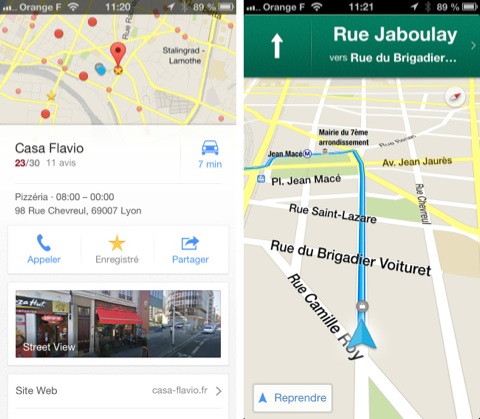 Read more..

While the "team" DreamJailbreak continues teasing on Dreamjb.com by dangling the output of untethered jailbreak of iOS 6.0.1 for all iDevices on December 22, the very experienced i0n1c that s' expressed on his Twitter making a very clear statement.
With advanced current untethered jailbreak of iOS 6.0.1, i0n1c says there will be simply no untethered jailbreak "public" 6 and iOS 6.0.1 for all people enthusiastic and hopeful will have to quickly recover. Read more..
Last night Apple registered developer has informed that the next beta of OS X Mountain Lion 10.8.3 to the house stands. So according to that email After 26 november pre-release version is be distributed.

Read more..
Today we got the mail from Apple. In which they notifies users that the beta "will no longer be available from December 14, 2012." If they want to continue to use messages once that date passed, they will migrate to OS X Lion Mountain available on the Mac App Store for € 17.99 . As a reminder, to communicate Read more..
Twitter is finally updated after the Facebook update. Twitter does the same and decides to add new features and fixes in its application for more fun as a user on the new version 5.1 …
The developer of the application of Twitter and the manager decided to add a few features on the following application: Read more..